What's the Deal with
Lead-Based Paint?
Lead from paint, including lead-contaminated dust, is one of the most common causes of lead poisoning. Lead exposure can affect practically every system in the human body and can include abdominal and joint pain, gastrointestinal upset, and learning and developmental disabilities.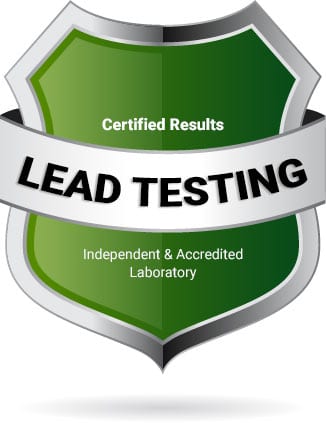 When to Get a Lead Inspection
Because lead exposure causes such serious health consequences, we recommend that anyone who lives in a home built before 1978 (the year lead-based paint was banned) have their home tested for lead to identify any potential health hazards. Our certified building inspectors can evaluate your home, take the necessary samples, and send them to an accredited and independent laboratory for testing. And if we find that there is a lead problem, we can help you create a plan to mitigate the risk.
Addressing Lead in the Building
One solution to minimize lead-based paint hazards in the building is a stabilization process. This requires a trained and certified individual in lead-safe RRP practices.
Much like removing asbestos or mold, lead stabilization is an involved process:
Complete containment of the affected area

Careful repair, renovation, and repainting of the lead-containing materials

Complete site cleanup and testing